I. Trend Analysis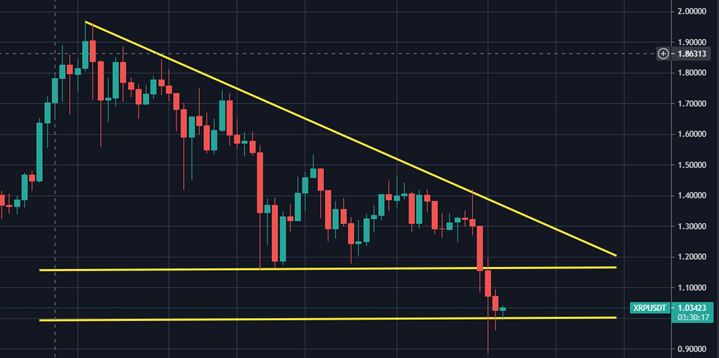 Chart 1 - Trend Analysis
The XRP / USD chart, which tested the highest in 4 years at $ 1.97 on 14.04.2021, has been in a downward trend since that trip. The $ 1.00 level is psychological support, and we have to say that these 2 depth buyers are wrong in the short term. Your news feed will have a significant impact on this process. But in order for us to talk about a long-term positive news on the XRP / USD chart, it must first break the descending trend that we have indicated with the yellow line. In order to be sure that this trend is completely broken, it should be bulky and close over 3-5 percent.
II. Support & Resistance Points and Fibonacci Retracement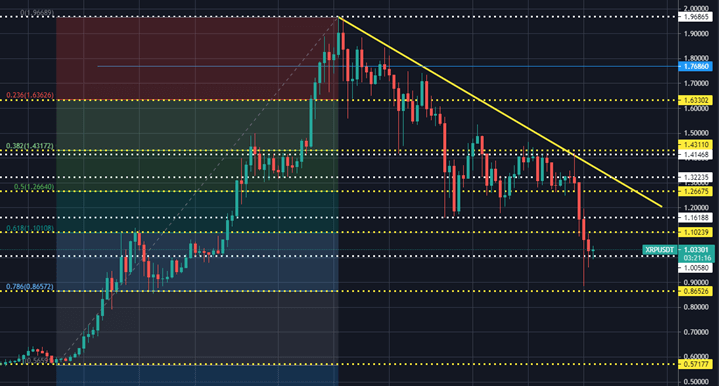 Chart 2 - Support & Resistance Points and Fibonacci Retracement
It would be correct to talk about 5 main resistance and 5 main support points. The wave of sales that has been going on for the past few days may cause the buyers' purchase demands to increase. This can enable the support point to work in the first stage. Support and resistance points to follow are listed below.
| | | | | |
| --- | --- | --- | --- | --- |
| MAIN RESİSTANCES |   |   | MAİN SUPPORTS |   |
|   |   |   |   |   |
| 4.Main-Fib Resistance | $1.420 |   | Psychological Support | $1,000 |
| 3.Main Resistance | $1.322 |   | 1.Main-Fib Support | $0,865 |
| 2.Main-Fib Resistance | $1.266 |   | 2.Main Support | $0,756 |
| 1.Main Resistance | $1.161 |   | 3.Main Support | $0,645 |
| Fibonacci Resistance | $1.102 |   | 4.Fibonacci Support | $0,571 |
Relevant News
At the moment, there are serious downward moves in the market and crypto coins act jointly in such bear periods. Therefore, we outline in this section not only the XRP-related news this time, but also the news that have affected all the crypto coins.
Main negative headlines include:
The U.S. Securities and Exchange Commission (SEC) has asked the judge in the SEC v. Ripple case to block Ripple and its executives from accessing various internal records it claims are unrelated to determining whether XRP is a security. The SEC says that the "defendants do not actually seek relevant evidence, but rather seek to harass the SEC, derail the case's focus away from its merits, and bog down the SEC with document review."
Turkish police detain 62 over alleged $2B Thodex crypto exchange fraud.
After major Turkish crypto exchange Thodex abruptly halted trading amid fears of a possible exit scam, police have already detained 62 people across eight provinces and issued detention warrants for 16 more.
EasyFi gets hacked, loses more than $80 million in funds.
$300 billion evaporated from the crypto market cap as BTC slumps to a 7-week low (market watch).
Bitcoin price falls under $50,000 briefly.
Korean minister says all 200 crypto exchanges in the country face a risk of closing down.
Cryptocurrency market loses $250 Billion in 24 Hours.