What Does the Human Protocol Do?
HUMAN Protocol powers decentralized marketplaces where you can request and contribute to virtual work in the world's largest workforce pool. It provides access to the world's workforce by reaching hundreds of millions of workers in 247 countries and territories. HUMAN performs micropayments worldwide to create a hassle-free market. Almost every aspect of the exchange is automated for the user via software algorithms and smart contracts. The system is not built on trust as users do not need to know who's on the other side of the deal, since HUMAN software enforces the rules. Smart contracts ensure that the reward is released if the job is completed according to specifications.
Why Does Human Protocol Use Blockchain Technology?
Blockchain technology allows for reliable one-to-one micropayments wherever the participants are. Through a public blockchain ledger, "open books" can prove that the system distributes rewards fairly and reduces participants' direct interaction with each other.
What Does the Human Protocol Foundation Do?
The Human Protocol Foundation is an independent body, supporting open source code, transparent governance and development of HUMAN technology. The protocol is permissionless, blockchain based, and has an open source protocol. Anyone can use it without the permission of the central authority.
Focal Points*
HUMAN technology makes it possible to create real web-scale datasets around the world.
Vision *
Human Protocol utilises AI to automatically access and manage the world's biggest workforce.
Mision*
The Human Protocol aims to help machines learn. It does this by inviting people to perform pseudo-tagging tasks that describe raw data, such as videos, images, and text. This provides meaningful information and context for machine learning to improve tasks such as speech and visual recognition.
What Will Change the Human Protocol?
Today, the Singapore-based foundation announced that it has integrated with Solana, a high-throughput blockchain designed to provide fast, secure and scalable decentralized applications and markets. Scalability is crucial to equipping developers/organizations with additional resources to run task tagging, and Human Protocol believes the capacity of the Solana blockchain is perfect for the job. Human Protocol was founded in 2017 by Eli-Shaoul Khedouri and Alex Newman to empower distributed marketplaces and reward users for contributing and helping machines do their jobs. This help comes through reasoning and providing information to Human Protocol applications. The most well-known use case for Human Protocol is hCaptcha, a verification web app that aims to replace Google's reCAPTCHA with a privacy-focused alternative. hCaptcha protects user privacy, rewards websites and helps companies tag their data. It is currently the second most used anti-bot system by internet service providers.
Team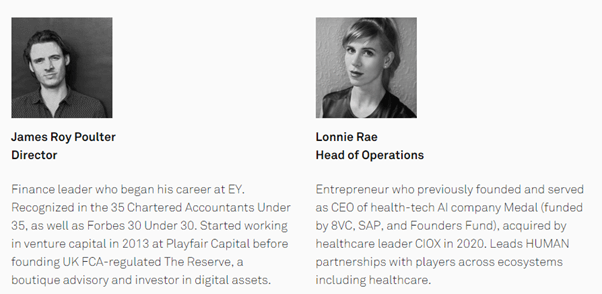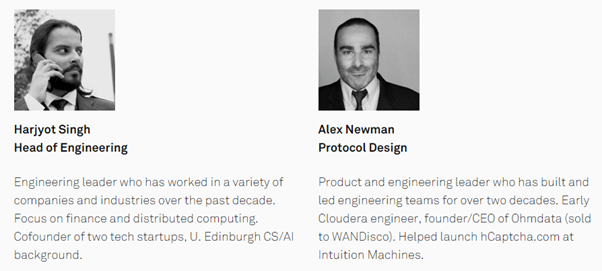 Tokeneconomics


Token Distribution Schedule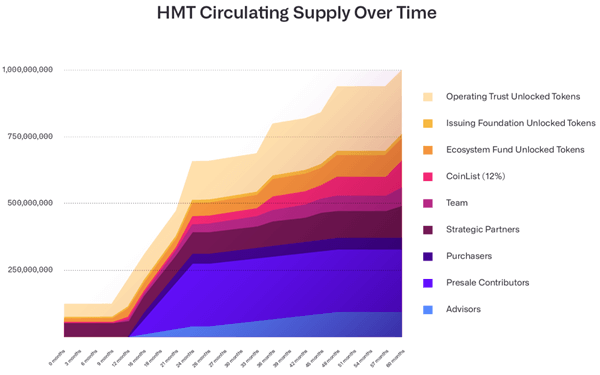 Funding Schedule



Backers